I just learned that the iconic Elizabeth Tayloy has died at the age of 79 from some kind of congestive heart failure. May you rest in peace and you will definitely be remembered.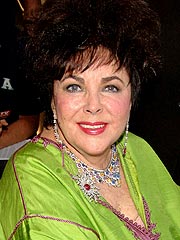 "Taylor, who's appeared in more than 50
films
, won Oscars for her performances in "Butterfield 8″ (1960) and "Who's Afraid of Virginia Woolf?" (1966).
But she's been just as famous for her marriages (8 in all, including 2 to Richard Burton). Once she was also linked to a Maltese."
-BlackmediaScoop